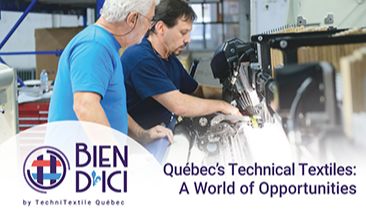 With over 1,000 positions currently needing to be filled in the technical textile industry, companies in the sector seeking to pursue their growth are having to demonstrate creativity in order to attract both experienced workers and the next generation of talent.
Company executives and human resource specialists are thinking outside the box to deploy strategies and solutions that find new ways to get workers' attention.
A few constructive ideas to entice new prospects and to stimulate troops!
For example, TEXEL now ALKEGEN — a major manufacturer specializing in geosynthetics and advanced materials — launched a referral program to help it fill some 20 production jobs. The company has also introduced a wide variety of incentive programs, such as reimbursement of registration fees for sports, awarding of grants, recognition activities, customized in-house training courses and mentoring, along with career development paths that encourage fast-tracking of employees.


Meanwhile,INNOTEX — a leader
in the design and production of protective equipment for firefighters and other first responders — has established a training centre supervised by experienced employees from its plant in Richmond, Quebec. New employees are supported in order to develop the skills they need to do their jobs. Innotex also uses mentoring to promote the development of its resources. Naturally, internal career development is prioritized as well.
The human resources professionals at VENTURE CARPETS — a leader
in the design and manufacturing of textile floor coverings for almost 100 years — are devoting considerable effort to enhancing its employer brand. Renowned for its eco-friendly, innovative practices and products, the Beauce-based company is leveraging its strengths to attract a new generation of workers. Its HR strategy is paying dividends. For instance, the launch of its new website, which highlights its sustainable products with unique, cutting-edge designs, has proved effective in reaching younger people and individuals who share the same values.
CONFECTION KATVIN stands out
due to its participatory management approach. This manufacturer of high-end technical sportswear, which is especially well known in the world of cycling, involves its employees in key corporate decisions, such as choosing work schedules, contracts and even clients. The fast-growing enterprise exclusively manufactures products from Quebec brands that share its values when it comes to ethics and sustainability. It puts people at the heart of its HR strategy. Katvin's leadership team therefore prioritizes open management and transparent communication with all its employees.
Automation of activities is also part of the solution. Many companies will ramp up their transition to 4.0 during the next few years to compensate for the labour shortage and numerous retirements. According to Innotex, modernizing its facilities has allowed it to assign more rewarding tasks to its employees, who are now able to focus on added-value activities.
Foreign workers, a much appreciated help!
The sector's companies are also turning to international recruitment missions to fill their labour needs. Alkegen has already on-boarded workers from Mauritius and is preparing for the arrival of a second group by the end of the year. Housing has been set up to accommodate them in St-Elzéar and Ste-Marie, Beauce, with the aim of converting their status from temporary to permanent employees.
Innotex is also relying on the support of workers from abroad to meet the growing demand for its products, with the Richmond company turning to the Philippines to secure labour. By collaborating with employers in the same region, Katvin hired the spouses/partners of workers who were hired by factories in Ste-Justine and the surrounding area during recruitment missions to Costa Rica and Colombia. This has enabled entire families to find jobs in this beautiful region of Quebec—a win-win situation for everyone.
In 2021, TechniTextile Québec and the Comité sectoriel de main-d'œuvre de l'industrie textile du Québec (CSMO Textile) also coordinated two international recruitment missions in Tunisia and Morocco to support employers seeking specialized workers. Eight manufacturing companies took part in this initiative, which collected 805 CVs from qualified candidates, leading to interviews with 295 people. To date, 40 candidates have been hired, including machine operators, electrical mechanics, industrial mechanics and upholsterers/trimmers.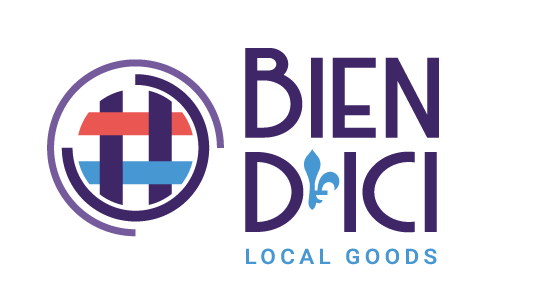 Source: TechniTextile is proud to promote Quebec's manufacturer's know-how throughout a series of articles of its leading partners.
To discover the job opportunities, visit