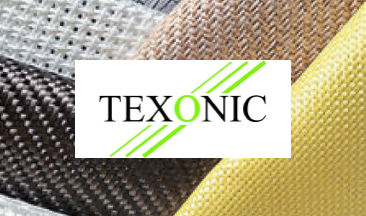 After glass, Kevlar and carbon fibers, it's Texonic's turn to use flax fiber in the design of high-performance textiles. Formerly known as JB Martin, the Saint-Jean-sur-Richelieu-based company is growing rapidly.
Texonic designs woven composite reinforcements. This is a marriage between a fiber and a resin, notably based on glass, aramid, carbon, polyester and basalt. The idea of creating one based on linen fiber is not new. "It's my baby! It's not just a fad," says Nicolas Juillard, vice president of technology and development at Texonic. The interest goes back to about 15 years ago. "At the time, it was very innovative," he continues.
Now that the groundwork has been laid, flax fiber has found its environmental potential - it is renewable and has a low carbon footprint - as well as its technical capabilities.
"We've shown that it's no worse than fiberglass. It's just as good. It also has the ability to absorb vibrations, and therefore, noise," Juillard explains.
It can, for example, be used in the composition of skis to reduce vibrations and thus offer skiers a better gliding comfort. It can also be found in the transportation industry (cars, buses, planes, trains, boats) where it can absorb the noise generated by the engine. This fiber can also be used in structural furniture for its resemblance to wood. Preliminary products have been created. Prototypes have been made. The process is now industrialized.

FIBRE DE CHANVRE
Texonic travaille la fibre de lin avec un partenaire la compagnie Depestel. Actuellement, la fibre est importée de l'Europe. « Il y a 15 ans, on souhaitait que la fibre de lin provienne du Québec ou du Canada. Le Canada est un important producteur de graines de lin. Mais il faut avoir les infrastructures pour traiter la fibre », indique Nicolas Juillard. […]

Source: Stéphanie Mac Farlane, Journal Le Canada Français, July 1st, 2021
Photo: Texonic